Canned wild Alaska salmon makes a great partner in many recipes, adding rich flavor and tremendous nutritional value. And, as it is so easy to use, it readily lends itself to spontaneous kitchen innovation. That is where most of our recipes come from; where we think, while making our regular recipes, "Canned salmon would work well in this." One such fine food pairing is canned wild Alaska salmon and avocados.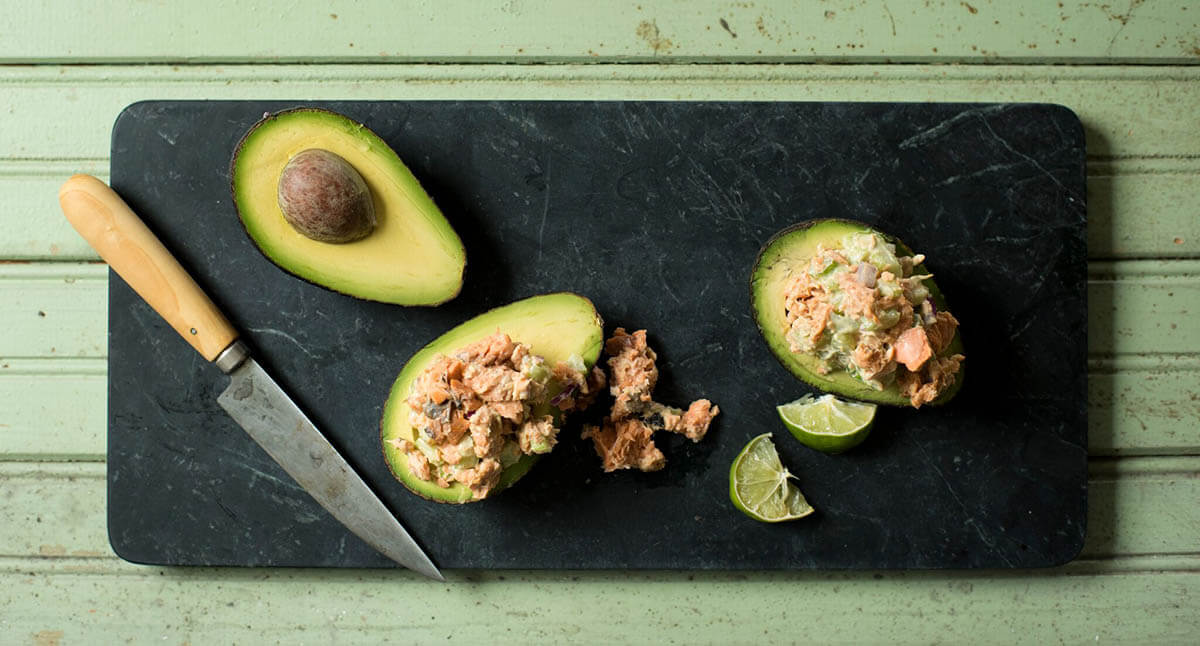 Both are so-called 'nutritional powerhouses' featuring a rich constellation of vitamins and minerals, along with nature's best fats—long chain omega 3 fatty acids in the wild salmon and the monounsaturated fats of the avocado. Four ounces of canned salmon provides 26 grams of protein, more than half of woman's recommended daily intake. Squeeze on some lemon juice, and you've added vitamin C.
Your skin, your heart, your mood, your everything will rejoice at this extra easy meal for lunch or a light dinner. *You can also try mix in some blueberries and almonds or capers and onions, along with your favorite vinaigrette—the possibilities are really limitless!
You can find our new recipe below: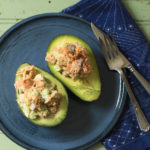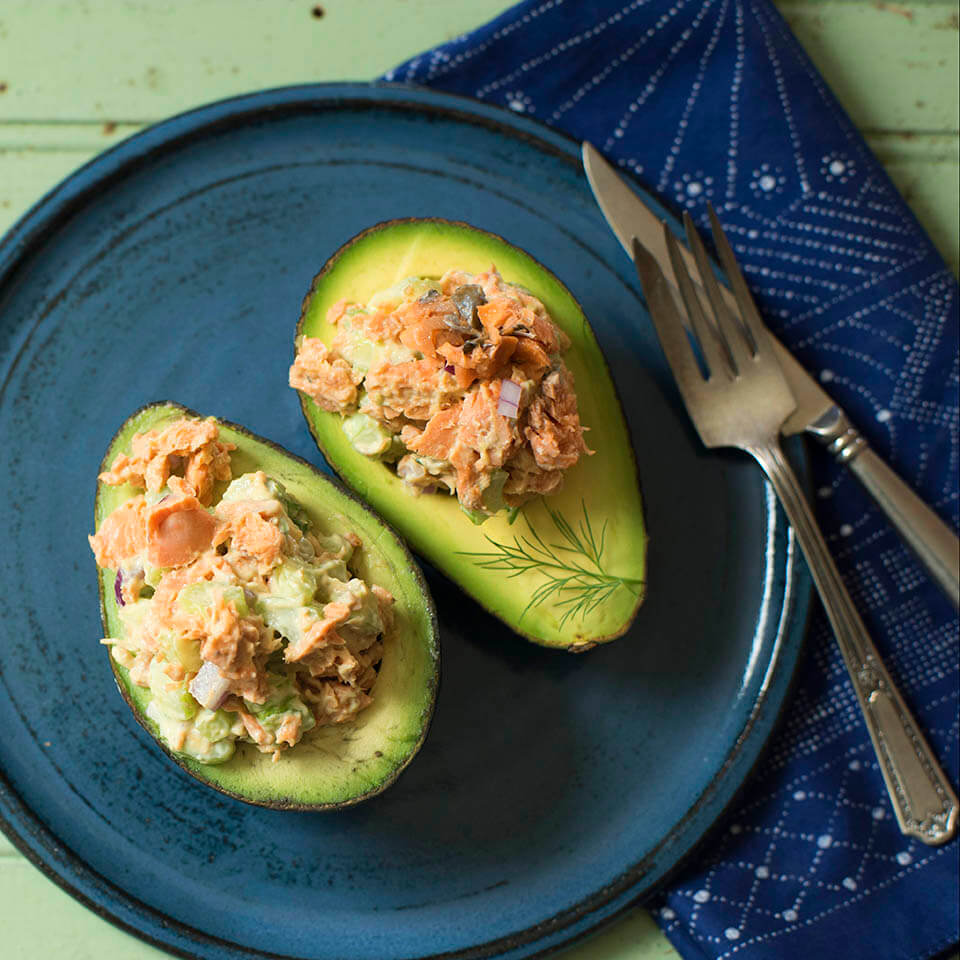 Wild Alaska Salmon + Summer+ Avocados = Food Perfection