We proudly announce…
ThinkPink Wild Alaska Pink Salmon is a finalist in the coveted Good Foods Award competition. Over 2,000 entries were subjected to blind tastings and ThinkPink won one of the nine places in the seafood category.
Good Food finalists, "…represent not just the best of America's food movement, but the qualities we love most about this country: our rich cultural diversity, vibrant agricultural landscape, and the creativity and integrity of its small business owners."
For more information about the Good Food Awards, go to www.goodfooodawards.org.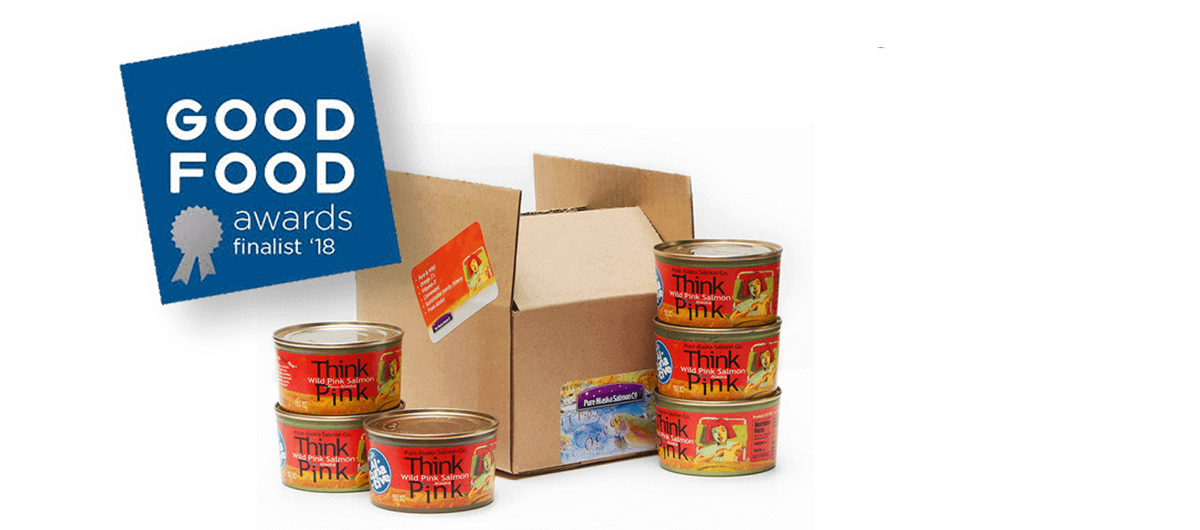 Pure Alaska Salmon Company LLC is honored to have earned this recognition.