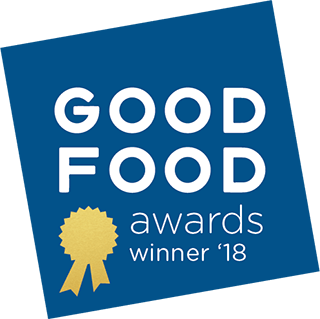 Pure Alaska Salmon is pleased to announce our 2018 Good Food Award. This award recognizes our work as a sustainable food producer and we were judged on the highest social and environmental standards as well as the quality of the product. The creativity and passion of the other finalists for bringing good food to market was inspiring. We are thrilled to be chosen as one of the best and want to thank all of our loyal customers for supporting us.
About the Good Food Awards
The Good Food Awards celebrate the kind of food we all want to eat: tasty, authentic and responsible. Now in its eighth year, awards will be given to winners in 15 categories: beer, charcuterie, cheese, chocolate, cider, coffee, confections, elixirs, fish, honey, oils, pantry, pickles, preserves and spirits. The Good Food Awards Seal, found on winning products, assures consumers they have found something exceptionally delicious that also supports sustainability and social good.