This is a recipe which is traditionally made with chicken breast but which translates beautifully with Thinkpink and or Redhead. We often serve this at store demonstrations as it is so delicious and surprising.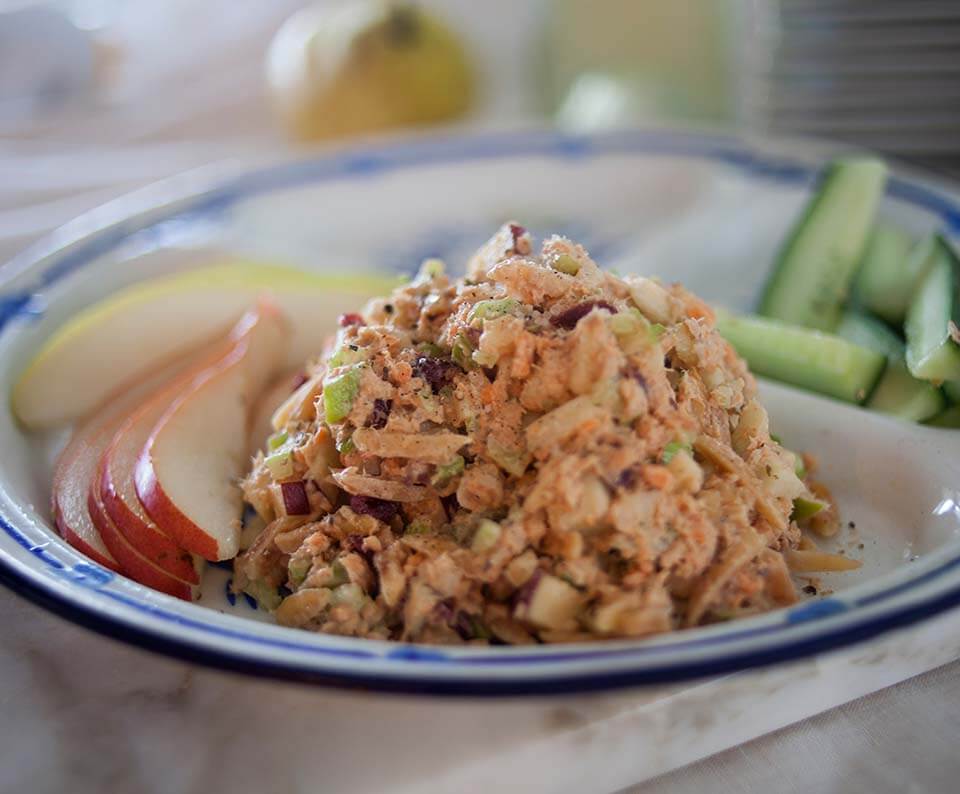 Ingredients
13

oz

ThinkPink and/or Redhead

drained (2 cans)

1

cup

celery

minced

1/2

cup

apple

unpeeled, diced

2

tbsp

raisins or dried apricots

chopped

1/4

cup

pecans or slivered almonds

chopped-coarsely

1

tsp

curry powder

1/2

tsp

salt

1

tsp

cider vinegar

1/2

tsp

black pepper

1/8

tsp

cayenne pepper

1/2

cup

mayonnaise or plain yogurt
Instructions
* Optional tip: Toast the nuts in a 325 degree oven for 5 to 7 minutes, stirring frequently.

Flake the Salmon with a fork being sure to smash the skin and bones up with the fillets for added nutrition. If this seems unappealing to you we suggest just trying it the first time; due to the canning process the bones and skin are undetectable when smashed and mixed in with everything else.

Add remaining ingredients to Salmon and mix until evenly combined. Serve on your favorite bread, alongside crackers or celery sticks or scoop on top of a green salad.