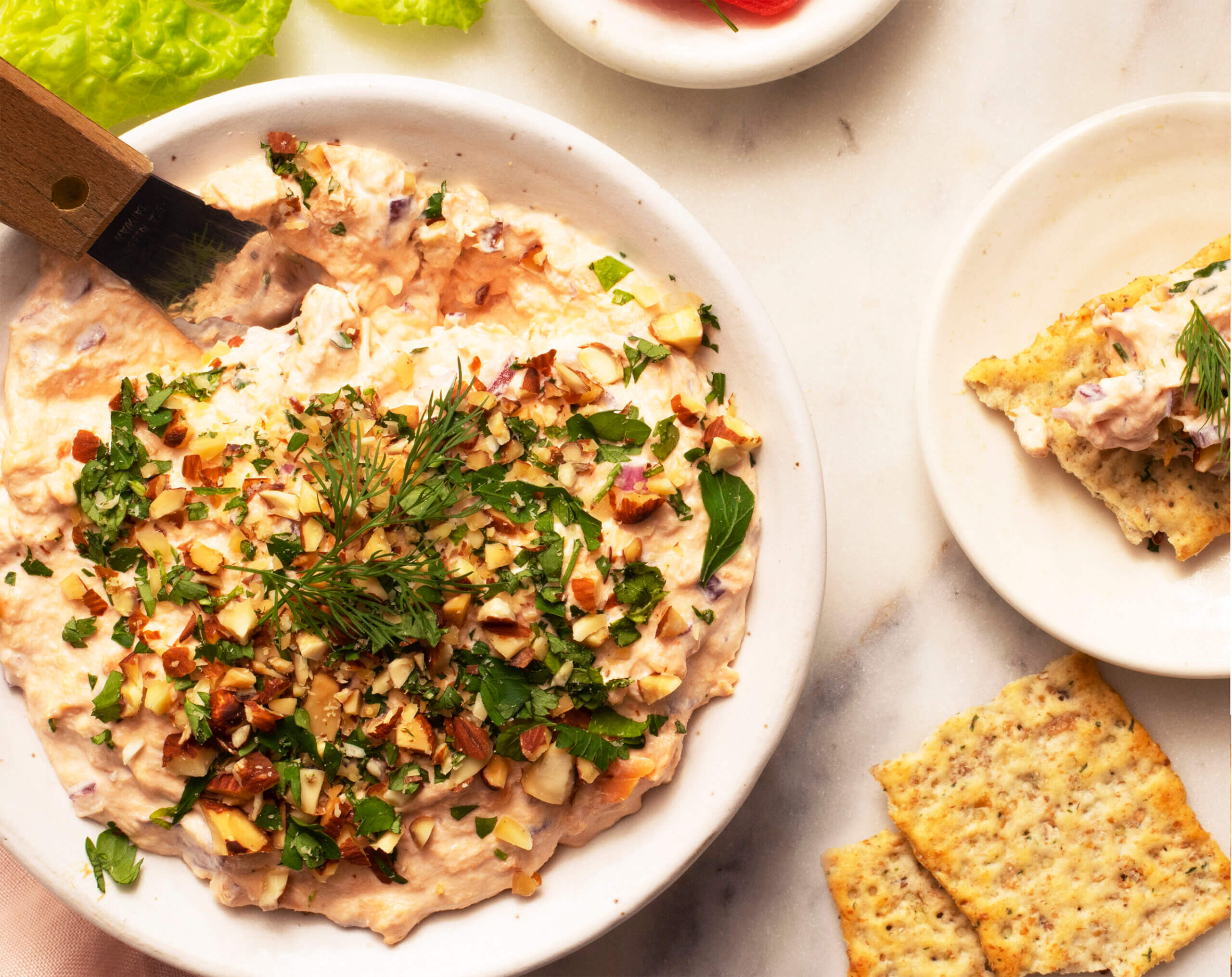 Add can of salmon including all of the nutritious contents to the cream cheese and combine until smooth.

Add onion and garlic, and stir until ingredients are mixed into a pink creamy blend. Salt and pepper to taste, and optional hot sauce or fresh squeezed lemon.

Fold the salmon spread on to a serving platter or bowl.

Mix chopped parsley with chopped almonds and sprinkle over top of salmon spread.

Cover lightly and refrigerate for a couple of hours.

Serve salmon spread with crackers, prepared vegetables or breads at room temperature for best flavor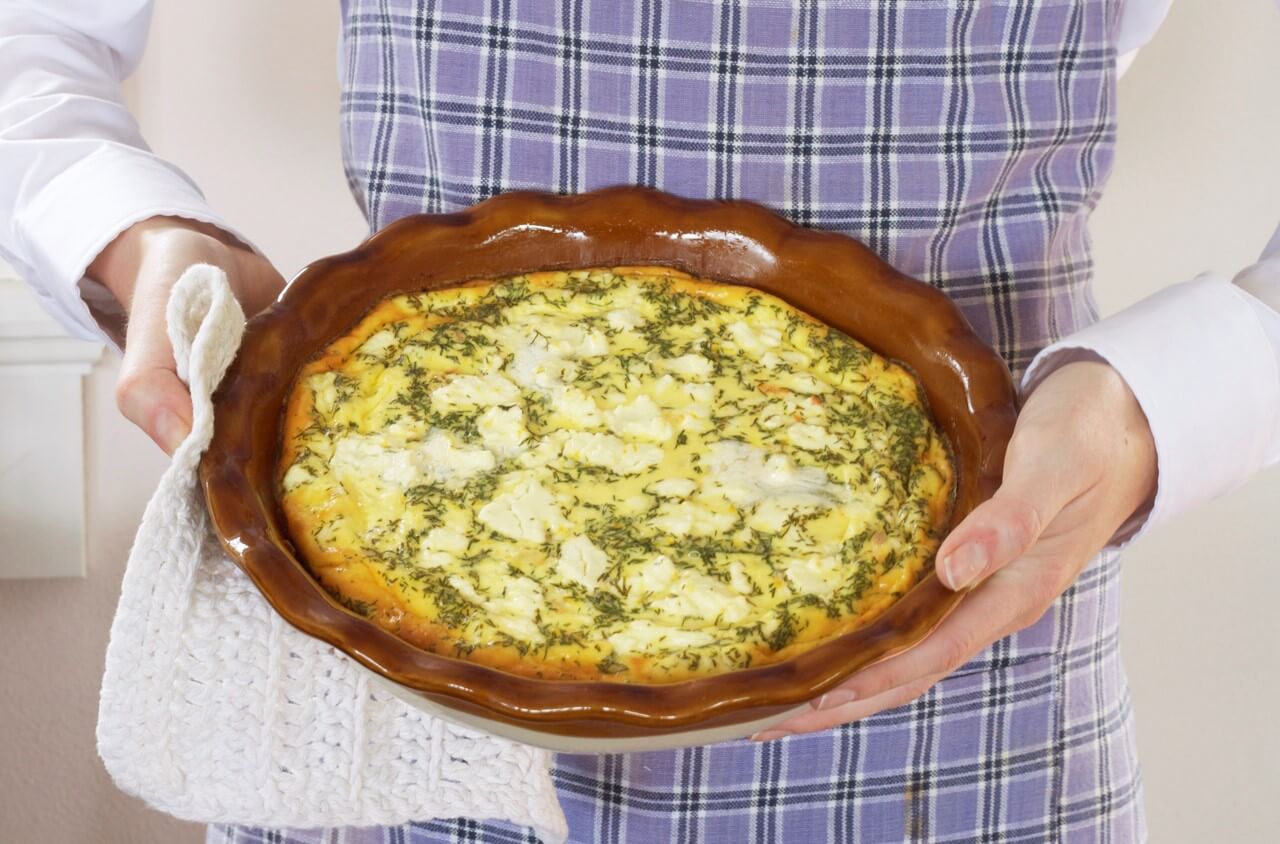 2

7.5 oz cans

RedHead or ThinkPink Canned Salmon

drained and flaked

Extra-virgin olive oil

salt and pepper

to taste

6

oz

chèvre

4

large

eggs

3/4

cup

whole milk

3/4

cup

heavy cream

1

medium

lemon

the zest of

2

tbsp

fresh dill

minced

1

tsp

sea salt

1/2

tsp

freshly ground pepper
Liberally butter a 9" ceramic pie dish.

Evenly distribute the salmon in a single layer on the bottom of the pie dish.

Break up chèvre into half-inch chunks and distribute among the salmon chunks.

Place remaining ingredients in a mixing bowl and whisk until frothy. Pour over the salmon and chèvre.

Bake on the center rack for 40-45 minutes.

Let rest for 15-20 minutes before slicing and serving.
I am a very privileged seafood consumer. Not only do I live at the entry point of seafood coming from Alaska to the lower 48, but my sons are commercial fishermen, and our family has deep ties to the fishing community. If, for instance, I get a hankering for some local Dungeness crab, I can likely l find someone to throw one my way.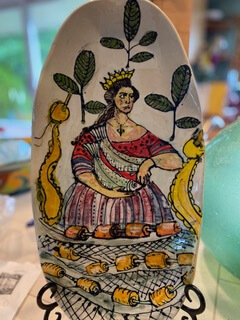 I am very sensitive to any fish that is not fresh or very freshly frozen.
My life has given me no claim to snobbery, but in the area of fresh fish, I may well as be the Queen herself.
This plate hangs on my kitchen wall as a warning to any less-than-fresh-fish that dares enter my kitchen.
As I have access to some of the best fish on the planet, and really an endless supply of canned Alaska salmon, I will choose a can of the lowly pink salmon over sockeye salmon any day. As I explain on my website (purealaskasalmon.com), the historic and overwhelming preference for sockeye salmon may have its roots in the way that salmon were once upon a time caught and processed, not because of the inherent superiority of sockeye salmon over pink salmon.
Pink salmon were caught in much greater abundance, and those poor pink salmon at the bottom of a non-refrigerated fish hold, after the end of a very long 20 hour day, were a very sad and gelatinous shadow of its once former self—a self that had navigated thousands of miles of the Pacific Ocean in the course of less than two years to find its way back to its natal stream.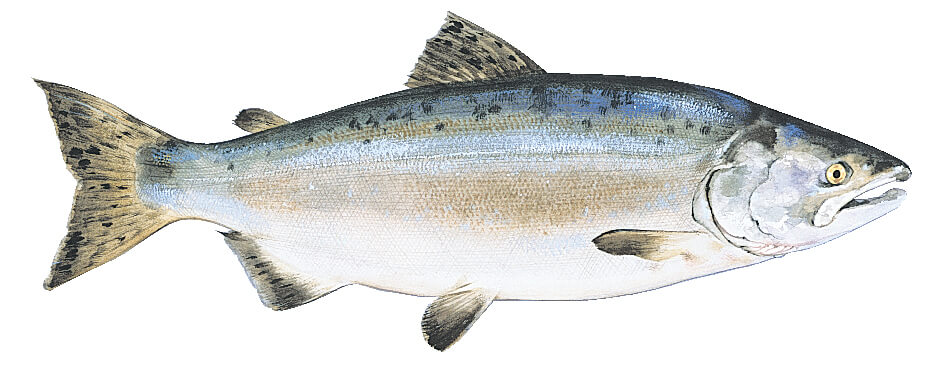 The sockeye, caught in much less abundance, did not often suffer the literal pressure of 75,000 pounds laying over it before canning, and the result was often a much better outcome.
So, a prejudice, based on then true, but now untrue circumstances, evolved, and most people will say they prefer sockeye salmon, often paying a great deal more for that can of sockeye.
Over the last three decades, things have changed greatly in the Alaska fishing fleet and the vast majority of boats, feature refrigerated circulating seawater holds. The fish that come out of that fish hold look just as fresh as they did when they went in. This has vastly improved the quality of all canned salmon, but it is the pink salmon that has really improved.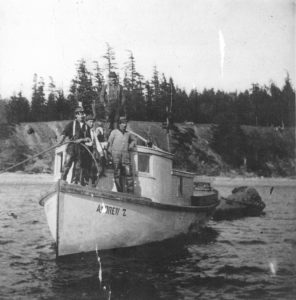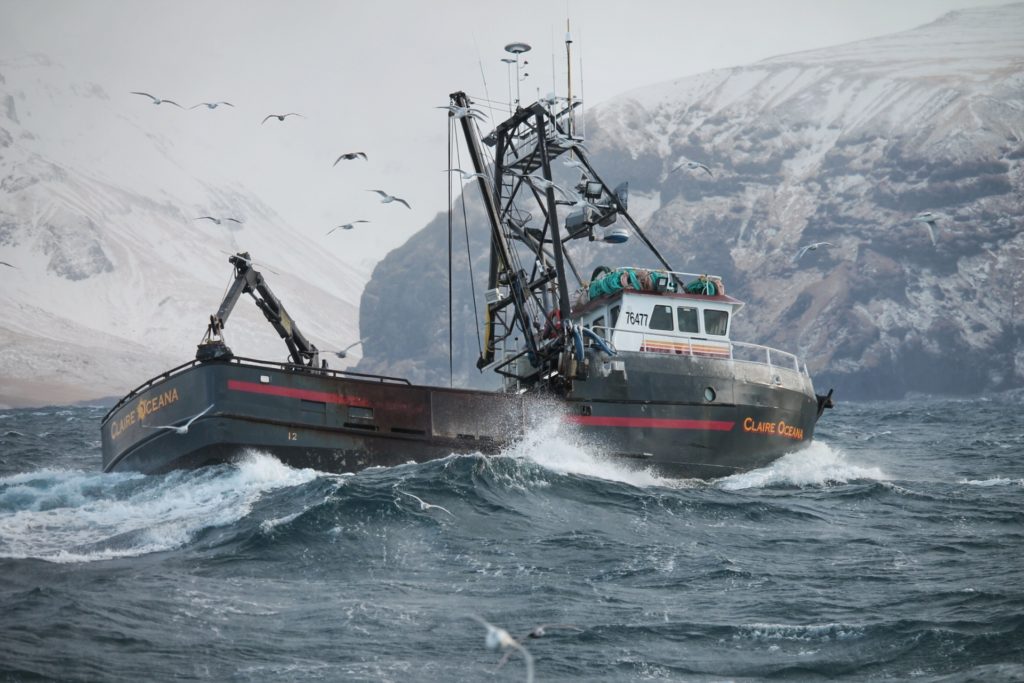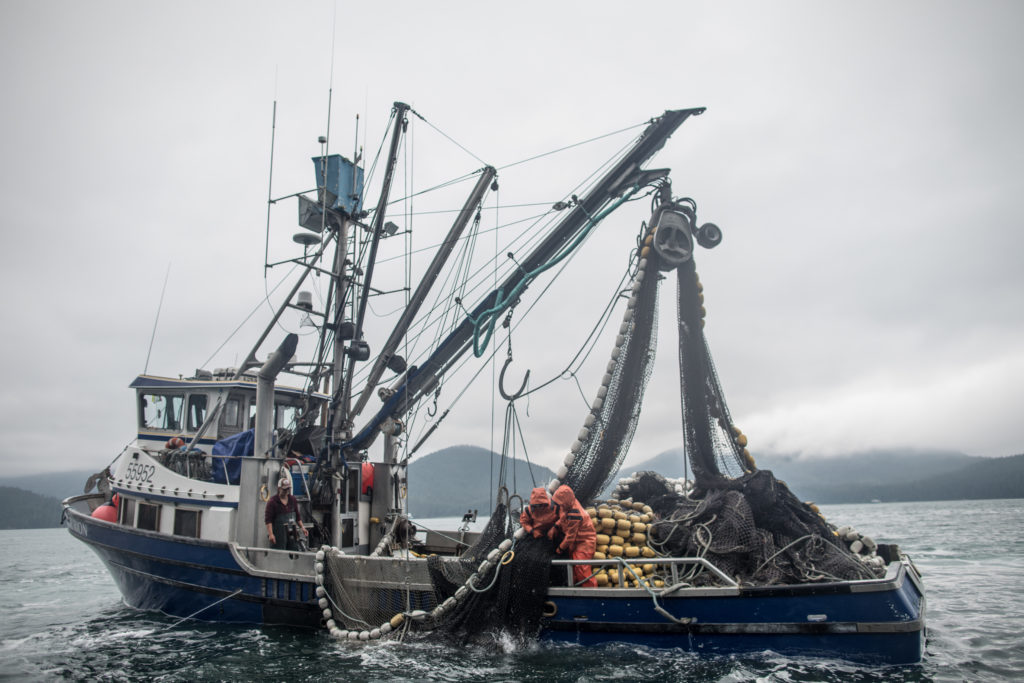 Canned pink salmon is delicious, and I think it responds better to canning than sockeye salmon. We trademarked the term the Smart Al-TUNA-tive because though a good tuna sandwich is hard to beat, a canned pink salmon is even better. It is light tasting and has no slight metallic after taste that I associate with even the highest grade canned tuna.
Canned pink salmon is versatile. A pink salmon cake stands up to frying pan and a little hot oil better than any pork chop, while canned pink salmon, tossed into light summer salad, fits in perfectly at the Queen's tea.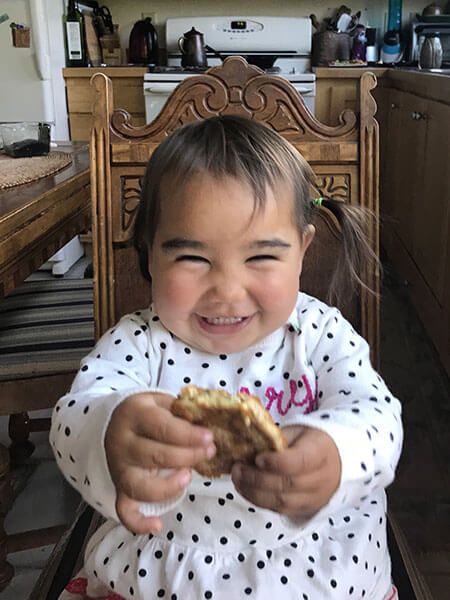 Lastly, Alaska pink salmon is an abundant food of the USA. From the catching to the canning, to the selling, the Alaska salmon resource is revered by everyone involved in this great industry.
It is also an industry characterized by small boat family fishing operations. Small boat family fishing operations, like family farms, defend the larger resource like no other..but that is for another blog post.
Stay tuned for some fire and brimstone on that topic!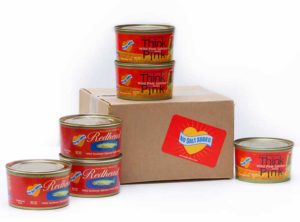 I am pleased to announce that the No Salt Redhead and No Salt Think Pink varieties of canned salmon are once again available on our website.
Due solely to my increased costs, the price of a box of 12/7.5 oz Redhead, both with and without added salt, will go up to $73. Also, ThinkPink 12/7.5 oz, with and without added salt, will go up to $57.
There was plenty of salmon, particularly sockeye, in Alaska this year, but we are seeing increased demand from the fresh and frozen fish markets which compete with the amount of fish we have available to can.
Additionally, the costs to maintain a safe and smooth operating cannery continue to rise. I am sorry the price is going up, but those are the facts that I must deal with. Thanks to all of you loyal customers!
Wild Alaska salmon, even at these prices, is still a nutritional bargain.
Shirley Zuanich


Pure Alaska Salmon Company, LLC, greatly regrets the need for our price increases. The increases honestly reflect our increased costs, and these increased costs are due to a substantial shortfall in the 2018 Alaska salmon catch. Contributing to this shortfall is an ever increasing global demand for fresh or frozen Alaska salmon.
Here is a the trailer for what promises to be a great film about Bristol Bay, source of much of the world's sockeye salmon. Feast on the visuals of of this miraculous place and think about the consequences of what would be North America's largest pit mine next to it. Are gold baubles worth the potential permanent loss of this spectacular place?
If you love to eat wild Alaska salmon --read on--
We have posted a banner on our website's homepage, encouraging our wild salmon loving customers to read about the proposed Pebble Mine. https://www.purealaskasalmon.com/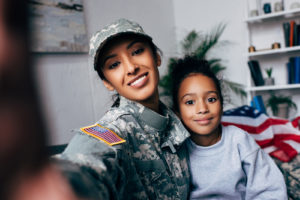 We get a steady stream orders from folks serving the United States government in overseas assignments. Most who order seem to be military personnel, but we also get orders from people in the diplomatic corps. It is a privilege to fill these orders and we try to add something extra special with the limited extra room in the USPS flat rate boxes that we use.
From now on, when I am fulfilling orders to identifiable 'APO,' and the like, addresses, I will refund the buyer 10%. We should have done this sooner.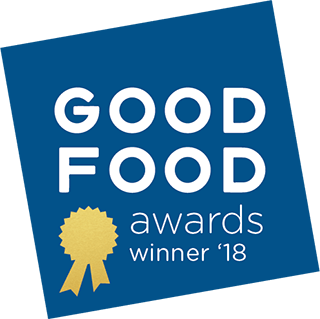 Pure Alaska Salmon is pleased to announce our 2018 Good Food Award. This award recognizes our work as a sustainable food producer and we were judged on the highest social and environmental standards as well as the quality of the product. The creativity and passion of the other finalists for bringing good food to market was inspiring. We are thrilled to be chosen as one of the best and want to thank all of our loyal customers for supporting us.
About the Good Food Awards
The Good Food Awards celebrate the kind of food we all want to eat: tasty, authentic and responsible. Now in its eighth year, awards will be given to winners in 15 categories: beer, charcuterie, cheese, chocolate, cider, coffee, confections, elixirs, fish, honey, oils, pantry, pickles, preserves and spirits. The Good Food Awards Seal, found on winning products, assures consumers they have found something exceptionally delicious that also supports sustainability and social good.
We proudly announce…
ThinkPink Wild Alaska Pink Salmon is a finalist in the coveted Good Foods Award competition. Over 2,000 entries were subjected to blind tastings and ThinkPink won one of the nine places in the seafood category. (more…)